We highly recommend to purchase the Hahndorf Venison Silverside fully denvered.
Denvered Hahndorf Venison Silverside is perfect for making Jerky or Biltong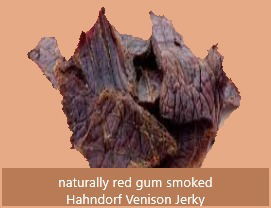 Also makes great high quality diced pieces for those super wet dishes and pies. Thinly sliced across the grain then cut into long strips makes for fantastic stir fry. For a flash fry steak sandwich just take a thin slice across the grain, a light tap with the tenderiser mallet, season and into a hot pan with a little quality olive oil, around 30 seconds each side.